Hello! Welcome to my Website!
I'm not the world's most creative person so on this website I'm just going to tell you about my pets a bit.
This is my cat Momo: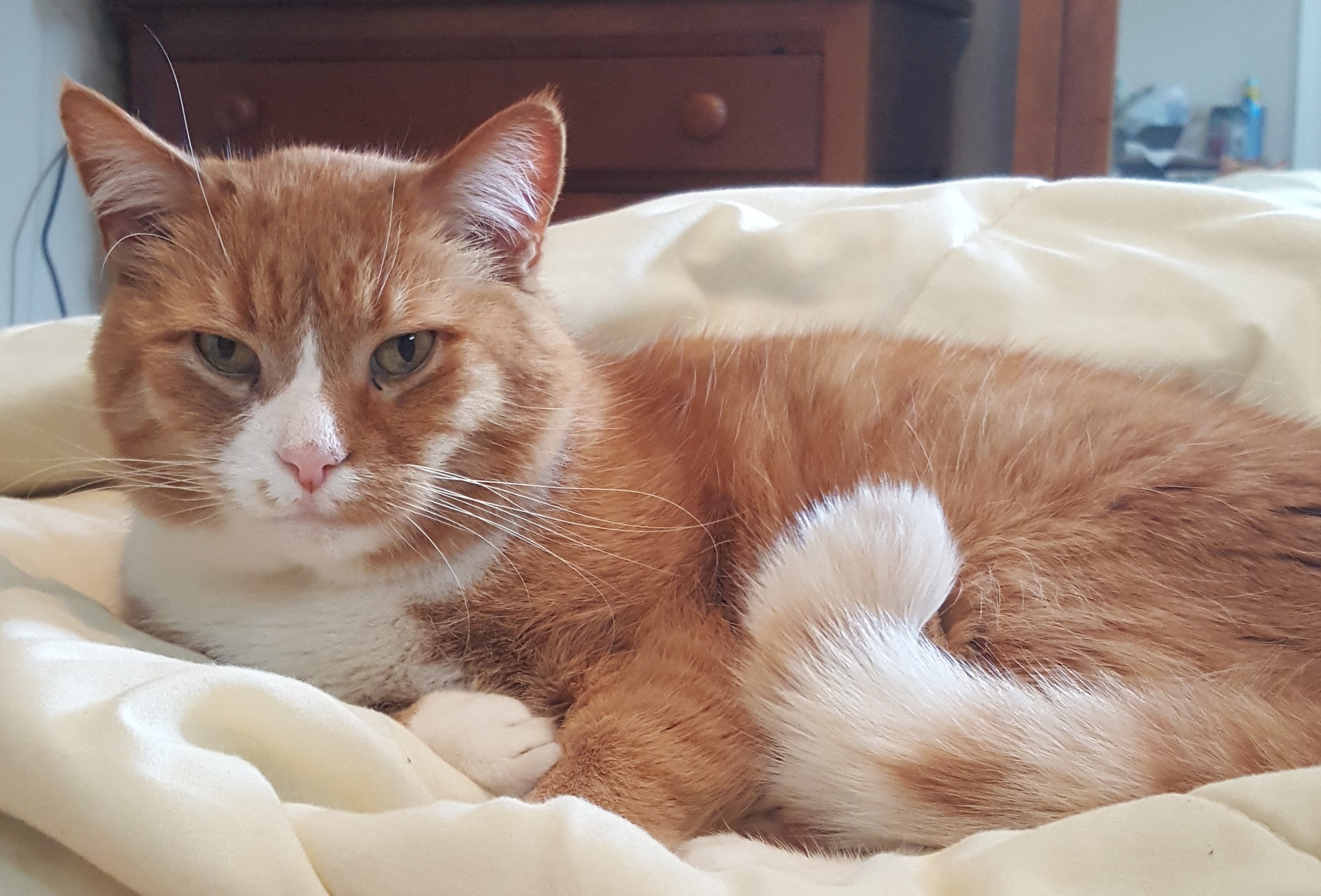 Breed:Tabby
Sex:Male
Age:12
Description:Momo is one of two cats that my family got about 12 years ago, I actually picked him out myself. He used to be a vicious cat, but now he's an incredibly affectionate boy who sleeps in my bed each night. He's become incredibly attached to all of us, but especially my father and I. Whenever either of us leaves the house for a long period of time he will wait outside during the day, and at night he will cry outside our rooms before going to sleep in my bed. He's incredibly sweet now, even if he does whine a little bit.
This is my other cat Sparky: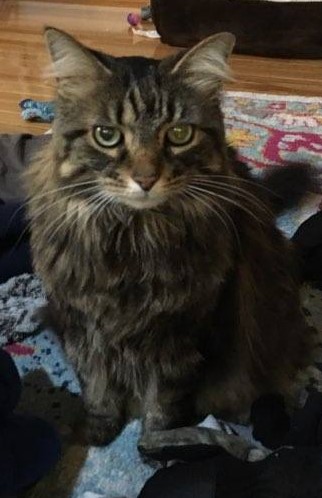 Breed:Maine Coon
Sex:Female
Age:12
Description:Sparky is the other of the two cats my family adopted about 12 years ago, she was picked out by my sister. She's always been very sweet, but grew a little too attached and essentially has an eating disorder. If she becomes too sad about something she will essentially eat until she throws up, so we have to treat her with lots of love. She favors my mother and sleeps with her pretty much every single night. If anyone leaves the house for an extended period of time she will wait outside all day, and at night will eat and sleep by the door on the couch. She's an incredibly sweet girl, even if she does require alot of attention.